Hvar is a popular Croatian Island in the Adriatic sea and is a very popular summer resort. If you're exploring the Croatian Islands, I highly recommend you spend a few nights here.
Here's a quick guide of things to do while staying in Hvar, Croatia.
Rent A Boat For The Day
If you're on the island of Hvar, you can take a private day boat to some of the smaller islands and swim in the fresh Adriatic sea around the coves.
You'll probably notice a lot of people doing something similar and you'll see a lot of people jumping off cliffs. Just make sure it's safe to do so!
Ask the captain to take you to a private island to have lunch – there are many hidden restaurants on these islands and you can get a delicious meal.
We stopped at Palmizana Island and ate at Laganini Seafood Restaurant.
Visit The Lavender Fields
Croatia is known for lavender so it's a great opportunity to take a trip away from the coast and dance among the lavender fields.
We didn't go, but friends did and they said it was amazing!
You can rent a scooter or a car to visit the fields or do a guided tour.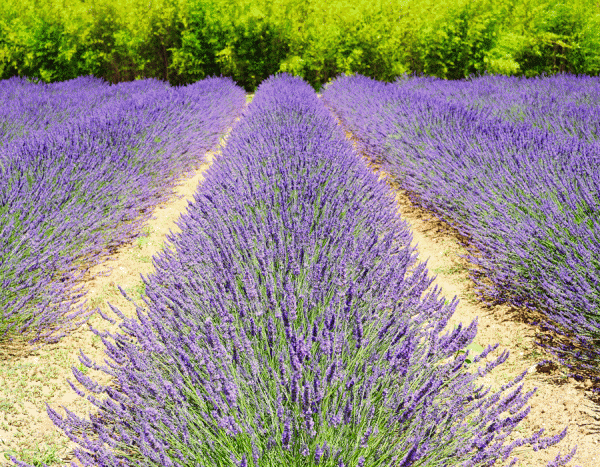 Enjoy The Beaches and Coves Around The Island!
Take time to explore the island and all of the nooks and crannies. The Adriatic sea is SO REFRESHING and is probably one of the freshest and cleanest bodies of water I've ever been in.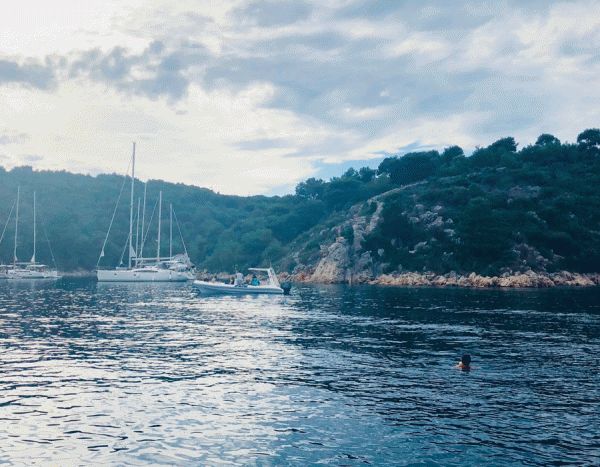 Catch Sunset At Hula Hula Bar
Hula Hula bar is positioned to have one of the most stunning sunsets on the island. Grab a drink and enjoy sunset tunes while you watch the sun slip into the ocean.
It can get pretty wild after sunset, so you can slip away and enjoy a quiet dinner somewhere else after.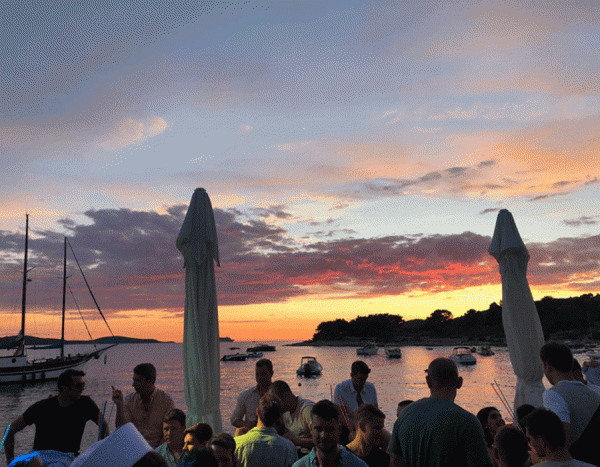 Party It Up At Carpe Diem
If you're into the party scene, I highly recommend you visit Carpe Diem for a wild and fun night. You'll take a ferry to a private island where there are DJs you can dance to until the sun comes up :)
It's quite the experience, and I recommend you go at least once.
This is just a few highlights of things you can do, but if you're looking for an in-depth guide, check out Lonely Planet's guide to Hvar Island Activities.
Have you been to Hvar, Croatia? What did you do? Tell me in the comments below!