Dubrovnik has gained quite the notoriety since Game of Thrones. Throngs of tourists flock from all over the world to travel to Dubrovnik to see the home of King's Landing.
But it's not just Game of Thrones that made this place is so popular – this idyllic Mediterranean spot is known as the Pearl of the Adriatic thanks to its strategic location and stunning Baroque and Gothic architecture.
Where to Stay In Dubrovnik
If you only have two nights, I highly recommend staying in the Old Town which is inside the castle walls. It's quite an experience to stay in an old fortress.
A lot of the Airbnbs and guesthouses are nicely renovated.
Buza Bar
A Buza Bar is a cliff bar that offers a stunning view of the Dalmatian Islands. There are two in Dubrovnik Old Town and they are positioned through a small doorway inside the castle walls (you'll have to look hard to find them!)
Walk down the stairs and enjoy a swim near the rocks and then crack open a crisp beer to take in the view.
Get there early as it can fill up quickly and is open to anyone. It's especially popular at sunset.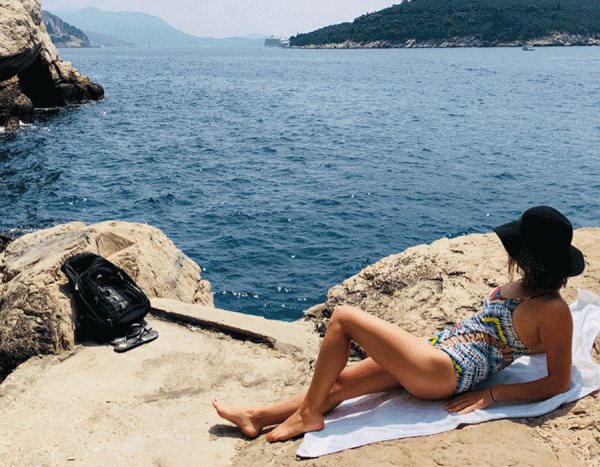 Walk the Castle Walls
This is a must do when visiting Dubrovnik. Take a leisurely stroll around the castle walls while taking in the views from a new height. It offers great photo opportunities.
During the busy season, it will be crowded so I recommend doing it in the morning or at sunset to avoid the crowds. You need about 1.5 hours to walk it in its entirety.
Cost = $25 USD per person.

Dubrovnik Cable Car
This is another great option for a spectacular view of the city. It costs about $25USD per person and you can buy tickets directly at the cable car station.
For an extra special trip, make a reservation at the Panorama Restaurant. The view just says it all :)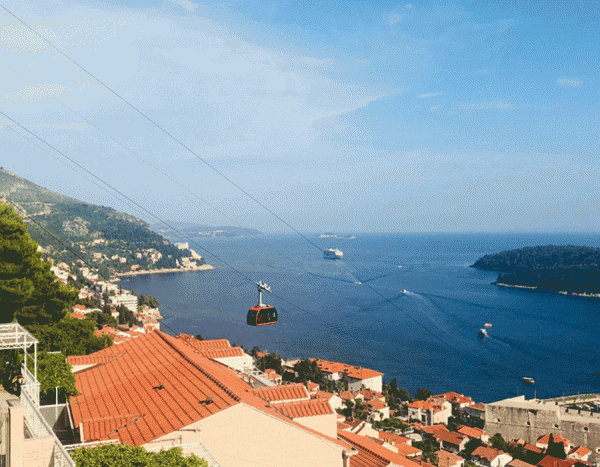 Walk The Stradun
The Stradun is the main walking strip inside the castle walls. You can literally walk the whole thing in 5 minutes, but take some time to stroll along and pop into the shops and grab an ice cream. This is apparently the place to 'be seen' in Dubrovnik.
Do A Walking Tour And Visit The Churches
There are many beautiful churches and cathedrals and it's worth stepping inside all of them to enjoy the architecture and styles of the different periods.
If you're a fan of Game of Thrones, you won't want to miss the St. Ignatius church for a chance to see the stairs where the famous 'shame' scene took place.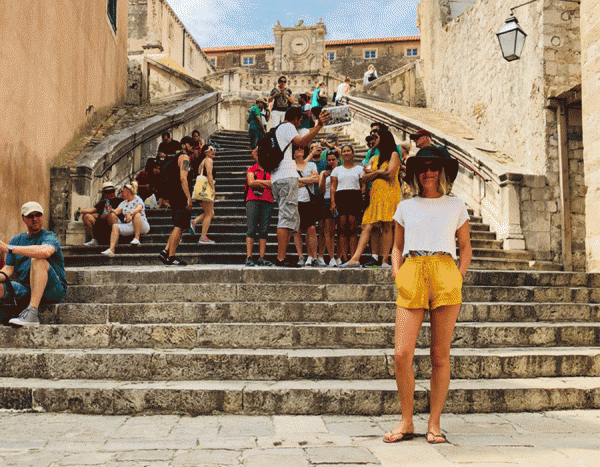 We used Rick Steves Travel Guide to learn about points of interest and the history, so I recommend grabbing a copy or reading his advice online.
Where To Eat?
Be wary of the overpriced food and crowded restaurants all over Dubrovnik. These are the places we ate at and I would recommend.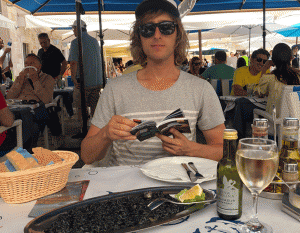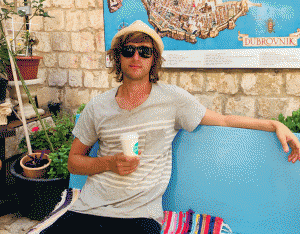 Planning on visiting Hvar? Check out my guide here.
Lindsey Victoria
Lindsey is the author of A Life Well-Balanced, a lifestyle blog dedicated to helping people live a more balanced life – physically, emotionally, mentally and spiritually.